Impassioned Britain: Familial and Divine Depictions of Feeling (1707 – 1907), University of Liverpool, 15-17 July 2015
Impassioned Britain Flyer ~~~ Impassioned Britain CFP 
Speakers include:
Joanne Bailey (Oxford Brookes University)
Simon Carter (Saint Paul's Cathedral, London)
Heather Ellis (Liverpool Hope University)
Susan Matthews (University of Roehampton)
Frederick Ross (Art Renewal Center, New Jersey)
~~~
Silence: A Semiotics of (in)Significance, University of Liverpool, 1-3 July 2015 
Silence Flyer ~~~ Silence – CFP
Confirmed Speakers:
Dr Natasha Alden (English & Creative Writing, Aberystwyth University)
Professor Bernard Beatty (Literature & Theology, Universities of Liverpool & St Andrews)
Dr Erik Grayson (Literature, Wartburg College)
Dr David Lewin (Education Studies, Liverpool)
Dr Paivi Miettunen (Medicine & Art, University of Calgary)
Dr Fiona Tolan (Literature, Liverpool John Moores University)
~~~
Grief. Language. Art.
University of Liverpool, 8-10 July 2014
Confirmed Speakers:

Dr David Bolt is Senior Lecturer and Director of the Centre for Culture & Disability Studies (Liverpool Hope University); Editor in Chief of the Journal of Literary & Cultural Disability Studies (Liverpool University Press); editor, with Elizabeth J. Donaldson and Julia Miele Rodas, of the new book series Literary Disability Studies (Palgrave Macmillan); and Founder of the International Network of Literary & Cultural Disability Scholars. His work in disability studies has been widely recognized in both the humanities and the social sciences. He is author of The Metanarrative of Blindness: A Re-reading of Twentieth-Century Anglophone Writing (University of Michigan Press); editor of Changing Social Attitudes toward Disability: Perspectives from Historical, Cultural, and Educational Studies (Routledge); joint editor of The Madwoman and the Blindman: Jane Eyre, Discourse, Disability (Ohio State University Press); and has written for numerous journals and edited works based in Canada, Germany, New Zealand, Spain, the United Kingdom, and the United States.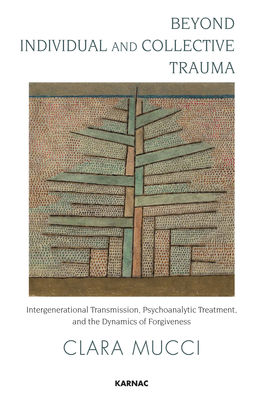 Professor Clara Mucci teaches English Literature and Psychoanalysis at the University of Chieti, Italy. She works in both faculties of Humanities and Sciences, within the clinical section and mainly in the Psychology Dept. A Psychoanalyst in training, specialising on borderline disorders, she studied at Emory University, Atlanta, and her research is focused on trauma theories, grief, forgiveness, and emotions. Clara has worked in the Institute for Personality Disorders in New York, directed by Otto Kernberg. She has written several books on Shakespeare, psychoanalysis, Trauma, and the Shoah.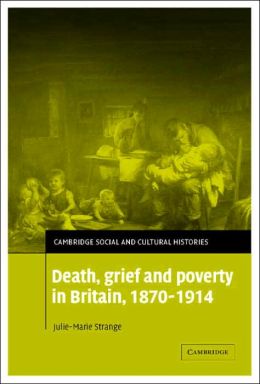 Dr Julie-Marie Strange is a Senior Lecturer in History at the University of Manchester. Her research focuses on dying, death and bereavement among the working classes and the poor in the nineteenth and early twentieth centuries. She focuses particularly on the inter-personal dynamics, especially concerning adult men, among Victorian and early twentieth-century working-class and lower working-class family and household units, and 'post-mortem' memories. New research focuses specifically on living and dying among the socially excluded in the nineteenth and twentieth centuries. JMS teaches an undergraduate course on Death and Bereavement in the 19th and 20th centuries at the University of Manchester. She is author of Death, Grief and Poverty in Britain, 1870-1914 (Cambridge, 2005) and a number of essays on pauper graves, languages of grief and remembering the dead.
~~~~~~~~~~~~~~~~~~~~~~~~~~~~~~~~~~~~~~~~~~~~~~~~~~~~~~~~~~~~~~~~~
Conference Chair: Dr Nick Davis

Dr Nick Davis is the principal investigator of 'Melancholy-Pain' project and co-director of Embodiments Research Group at the University of Liverpool. His  research is mainly on literature-science relations, inc. cosmology and constructions of mind, popular culture and the image of popular culture in narrative, narratology, and early modernity inc. transitions to the modern. He has forthcoming monographs on the privatisation of collective experience in early modern literature, and on the treatment of causation in English drama c.1600; and, with Maryam Farahani, an intriguing and comprehensive edition of Ibn Tufail's Hay Ibn Yaqzan, an account of mentality's development in separation from a social environment. This edition comprises original texts in Arabic, Persian, Latin, and includes critical analyses and cross-disciplinary commentary by contributors in the field. Dr Davis's particular psychological interests are the conceptualization of intersubjectivity, the modelling of the narrative form, and the relations between narrative, perception, and memory.
Professor Ronald Levao

Ronald Levao teaches English at Rutgers University. His publications include: Selected Poems of Thomas Campion, Samuel Daniel, and Sir Walter Ralegh (2001); Renaissance Minds and Their Fictions: Cusanus, Sidney, Shakespeare (1985). He most recently edited the Longman Cultural Edition of Henry IV, Parts I & II (2006). Professor Levao has also authored the articles: "Among Unequals What Society: Paradise Lost and the Forms of Intimacy" (Modern Language Quarterly, 2000); "Francis Bacon and the Mobility of Science" (Representations, 1991); "Reading the Fights: Making Sense of Professional Boxing" (Raritan, 1986); and "Sidney's Feigned Apology" (PMLA, 1979).
Dr Mary Ann Lund
Dr Mary Ann Lund, MA, MPhil, DPhil (Oxon) is Lecturer in English at the University of Leicester. From 2006 to 2009 she was Junior Research Fellow in the Humanities at Mansfield College, Oxford. Her book Melancholy, Medicine and Religion in Early Modern England: Reading 'The Anatomy of Melancholy'  (Cambridge University Press, 2010) analyses Robert Burton's claim that his work is designed to have curative effects on the reader afflicted with melancholy. She pays particular attention to Burton's construction and depiction of the reading process, and examines his treatment of melancholy and reading within the broader context of early modern religious and medical approaches to therapy. She is editing volume 12 of The Oxford Edition of the Sermons of John Donne  (under the general editorship of Peter McCullough). Her current research project focuses on the experience of illness in early modern writing.
Professor Andrej Stancak

Andrej Stancak is Professor of normal physiology and senior lecturer in psychology of pain at the University of Liverpool, with research expertise in cognitive aspects of pain ranging from pain receptors, to cognitive and affective processes associated with experimental and clinical pain. His research on cognitive aspects of pain is centred on both healthy and chronic pain patients. He is currently organising the new pain research laboratory in Eleanor Rathbone Building and one of his main projects is on cortical mechanisms of temporal summation of pain.
Professor Susan Wolfson

Professor Susan Wolfson's specialization is the Romantics and their contemporaries, that is, the writers in Britain from 1780 to about 1850. Her recent publications have been  on two fronts:  editing and critical inquiry, mostly in the field of British Romanticism. She teaches an array of courses in Romanticism and Romantic-era writers, as well as the sophomore survey of British literature from Romanticism to Modernism. Other forays have included seminars on Shakespeare and gender, and  Milton's dazzling epic, Paradise Lost. She has teaching and research interests in British Literature, Early Modern Literature, Eighteenth-Century Literature, Feminist, Gender, and Sexuality Studies, Modernism, Poetry, Poetics, and Aesthetics, Romanticism, Victorian Literature. Prof. Wolfson is the author and editor of key works in Romantic studies including Borderlines: The Shiftings of Gender in British Romanticism, The Longman Anthology of British Literature: The Romantics and Their Contemporaries, Romantic Interactions.